To move your business into the big(ger) leagues, you've got to have the courage and clarity to challenge big conventions.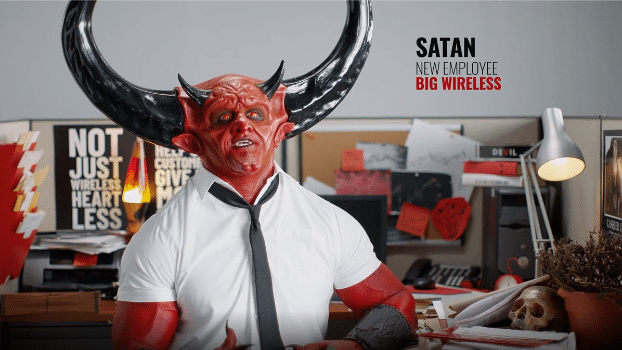 Building a brand requires more than having a great product, pinpointing your ideal customer's' needs, or getting clear about your value propositions. It also requires a bit of business intuition. Because it's not just the competition you're up against — it's your ability to embrace challenges and break through the status quo.
Take budget wireless carrier Mint Mobile, for example. The tiny technology upstart was virtually unknown in the small world of big mobile network providers like AT&T and Verizon. That is until Hollywood A-lister-turned-entrepreneur, Ryan Reynolds, invested in the brand and began spearheading the company's marketing.
Reynolds combined his comedic instincts with a significant social media following and deployed a series of laughably low-budget, green-screen ads, wittingly taking on the role of brand ambassador. The approach was a direct challenge to the overblown commercial productions typically distributed by "Big Wireless."
Case in point: A Mint Mobile ad that ran on social media during the 2023 Superbowl season directly parodied the one Verizon ran on TV the year prior, earning the company even more coveted publicity. Another pegged Reynolds as a Johnny Cage-like character from Mortal Kombat, using the opportunity to announce Mint Mobile's spot on the U.S. News Best Cell Phone Plans of 2021 list and poke "wireless competitors" with its plans to "Finish 'em." And in its most successful parody to date, Match.com's Satan ventured into a new career, torturing people at "Big Wireless" while taking on the little guy at Mint Mobile (unsuccessfully, of course).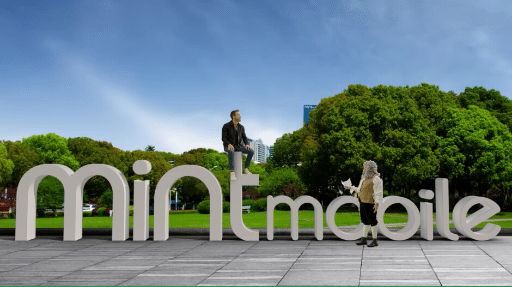 Images: Phone Arena
But it wasn't just Reynolds' creative ads that pushed Mint Mobile into the mainstream. Ultimately, it was the wireless brand's ability to leverage its competitive differentiation. Up against the wireless giants, the company identified mobile customers' loathing for bloated cell phone bills — and then offered budget-friendly service options starting at just $15 a month. It worked.
Between 2017 and 2020, Mint Mobile increased revenues by nearly 50,000%, becoming the industry's fastest-growing mobile service provider. By 2o23, Reynolds and company sold Mint Mobile to T-Mobile for more than $1.35 billion, with the latter promising to adhere to the startup's pricing and "un-carrier" mindset.  
Tapping the spirit of 'challenger brands' 

Mint Mobile is a prime example of a challenger brand, "a company that's neither the market leader nor a particularly niche brand, but one that sets itself apart with a driven mindset." According to Econsultancy, these brands display four primary characteristics: the ability to tell a story,  authenticity, fostering communities, and purpose. And what does every good story need? Conflict. Or in other words: a challenge. 
For Mint Mobile, the initial challenges included a lack of brand awareness, a small marketing budget, and fierce competition from established and recognizable brands. In an article for Fortune, Reynolds explained that these business challenges "inspire[d] ideas and new ways to create." It's a classic "David and Goliath" scenario, but ultimately one that the brand confronted with persistence and creativity, leading to incredible and unpredictable success.

Luckily, you don't need Reynolds in your court to take a bold stand against the competition. You simply need to identify your Challenge with a Capital "C" — and use it to unlock your competitive differentiation.
When identifying your Challenge, think deeply and ask:
What are we really challenging? Not a brand necessarily, but what mentality?
How can we use our mission (identified in the Brand Essence stage) to overcome that challenge?
What new ways of thinking can we apply to old problems that are holding consumer behavior back?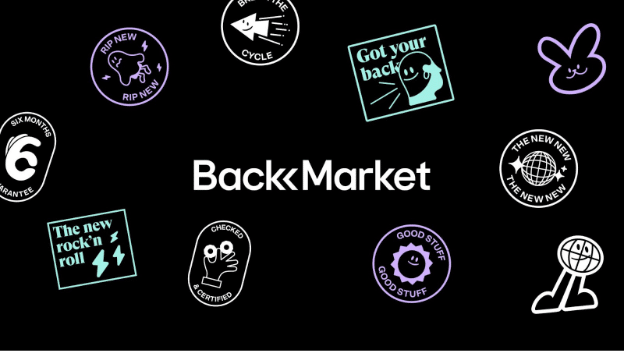 Back Market, a company selling refurbished technology, used this approach to win over its customers. In an interview with eatbigfish, one of the company's biggest challenges was everybody's obsession with brand new tech, such as phones, computers, laptops, headphones … you get the idea. But for Back Market, the tendency to pounce every time a new product is released made its mission all the more clear: "To fight e-waste by giving expertly restored devices a second life."
Rather than Back Market simply challenging expensive product upgrades from tech giants like Apple, the company challenged consumer culture by bringing a little more sex appeal to the second-hand device market.
Let's plug Back Market's challenger strategy into our question framework:
What are we challenging?
Consumers' obsession with purchasing brand new technology, leading to expensive upgrades and electronic waste.
How can we use our mission to overcome that challenge?
We expertly restore second-hand devices to give them new life, reducing waste and providing consumers with an alternate option.
What new ways of thinking can we apply to old problems that are holding consumer behavior back?
You don't need a new phone. You need a new upgrade. Back Market gives consumers the latest tech devices so they can stay up-to-date, all for up to 70% less than brand new.
Back Market identified its challenge with a "Capital C" and used its mission to overcome barriers, leading to a $5.7 billion valuation post-funding. In a raw sense, Back Market is an example of why brands need enemies — we call them dragons — to carve out a worthwhile business. Without these challenges, there's nothing to slay.
That "challenger" mindset is part of Back Market's success. Its Co-founder and CCO, Vianney Vaute, told eatbigfish:
"At a very early stage, it doesn't only give you a lot of energy, it also provides you with a clear roadmap," said Vaute. "Defining and agreeing on a vision at an early stage can sometimes be tough, but having an enemy provides clear steps because you simply want to defeat the guy."
This approach is no different than Mint Mobile's mission to defeat "Big Wireless," and so on. So, how does your brand fit into the Challenger framework? Give it a try. You might just find a way to attack your competitors' weak spots.    
Unlocking your competitive differentiation? 


Once you've identified your brand's challenges, it's time to unlock your competitive differentiation. 
Competitive differentiation is a strategic positioning tactic used to help a brand set itself apart from its competitors. This helps customers see your offering as superior when compared to similar products or services. You can achieve brand differentiation in a number of ways, including through your product, customer service, distribution, image, price — or all the above.
Take the case of water-brand Liquid Death. Founder Mike Cessario realized that most water brands were bland and boring. He told CNBC that water companies appealed to customers using "uninspiring, interchangeable references to mountains, springs or both." As a marketing professional, Cessario wondered if he could change that and make water, well … cool.
Taking cues from buzzy alcohol and energy brands, Cessario launched Liquid Death in 2017 with an eye-catching name and an ironic tagline: "Murder your thirst."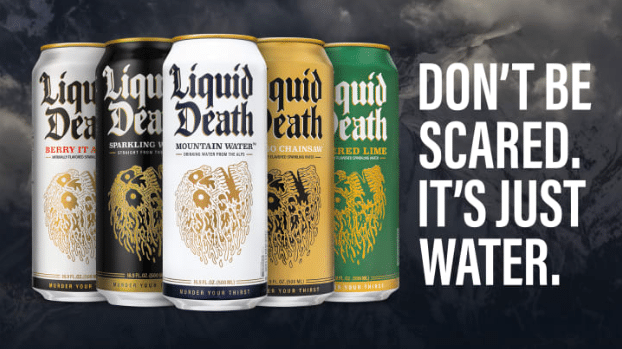 He also sold the mountain water in aluminum "tallboy" cans as opposed to water companies' ubiquitous (and wasteful) clear bottles. The skull–laden packaging was edgy, the marketing was irreverent, but, most importantly, the brand stood out, a rare feat in the saturated $350 billion global water market.
Along the way, Cessario uncovered a "straight-edge" consumer base eager for non-alcoholic options, further bolstering his brand.
Like many challenger brands, Cessario was able to tap into Liquid Death's competitive differentiation to push his brand to success, even in a seemingly saturated market. To help your brand rise above the competition, it's critical to:
Identify brand characteristics that your competitors lack or fail to highlight (i.e. gaps)
Identify your brand characteristics that do exactly that…

Develop a strategy to promote these differences to attract customers to your product or service (i.e. opportunities)
For Liquid Death, Cessario leaned heavily into water brands' interchangeable packaging and created something completely wild and weird and wonderful to stand out. Is the Liquid Death mountain water actually better-tasting than its' counterparts? That's debatable. But the experience of sipping on a can of Liquid Death is like no other water brand out there. And that's the secret to building a community of loyal fans.  
Build a challenger brand with FUEL
To challenge competitors or consumer mindsets, you don't have to be a Goliath or have a Goliath advertising budget to convert customers to your brand, but you do need to be different(iated). When you define your challenge by asking the right questions, you can chart your path forward. You may encounter obstacles along the way, but the ability to turn those challenges into rewarding opportunities is how winners are made. 
Do you accept the challenge? Download FUEL's 5 Steps To Building A Brand That Deserves Attention or learn more about our approach to better brand strategy services today.