The scenario
So you're looking to revamp, rebuild, or build your company's website. You and your team have determined that a change is needed for any number of reasons. Perhaps your name or services have changed. Maybe your old site is just outdated and you figure it's easier and cleaner to scrap it and start fresh. Or maybe your company is just starting out and you know you've got to get yourself online fast and you're wondering how to create a website for my business.
In these scenarios, there's always pressure to create websites quickly and ideally as inexpensively as possible – all while getting it right.
[insert the DIY web builder] Think: the Squarespace, Weebly, and Wixes of the world. There are endless options, all touting the ease of the DIY approach. You've seen the ads: build your new site in a day! No development skills required! I, for one, am thankful that technology has advanced past the days of needing highly specialized folks to put anything on the Internet. We are truly experiencing the democratization of the web. And these DIY web builders are part of that movement. They promise fast, cheap, easy website-building experiences. And for some scenarios, they deliver on those promises.
The best asset of these tools is their library of templates that make starting a site far less intimidating and give users a head start in customizing for their own needs. One can simply pick a template that seems close enough and go from there! But what happens when 'close enough' isn't good enough?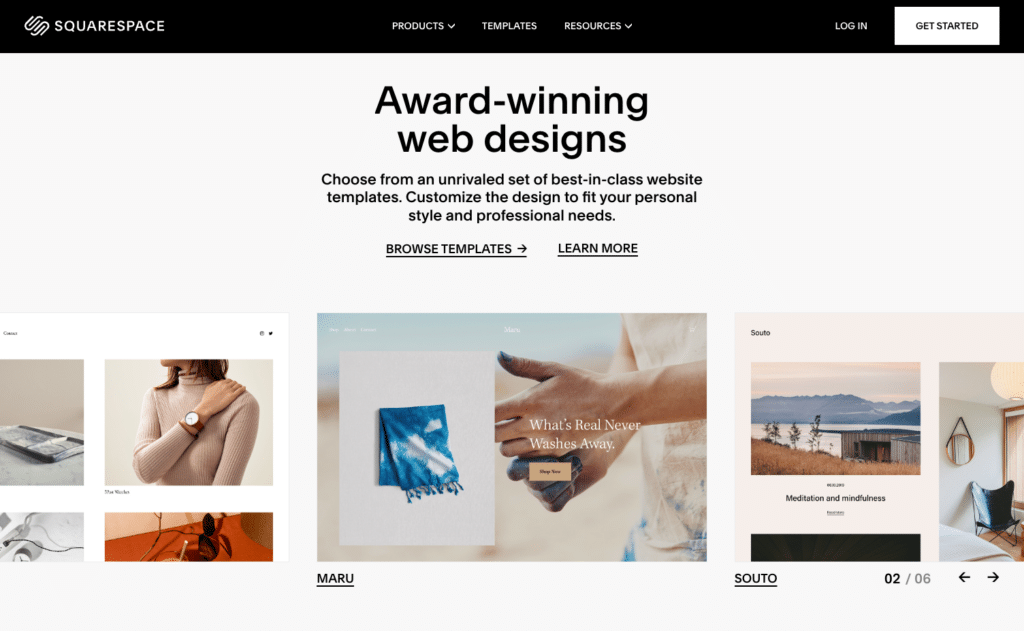 10 considerations before going DIY
Before you decide to create your site as a lone ranger, we gathered up a few considerations:
You don't own the site: sure, you pay to use the service. But say, a year from now, you're done with your site but don't want to lose it completely. You can unpublish, but you can't really take the site down. You're stuck paying for the service whether you like it or not. With more traditional website builds, site files can be saved and stored for later use. No hosting fee is required.
The ugly side of the drag and drop: While the 'drag and drop' style of development is admittedly fun, this flexibility has an unfortunate consequence. This functionality requires extra code, often layers and layers, which can cause sluggishness. And we know slow sites can get penalized in search and offer a disappointing experience for users, often leading to bounces. Shared servers – think everyone's sites sitting on the same servers – can cause the same issue.
Paying for the basics: Site builders often require payment for things that you really need for a professional web presence, such as your own domain and no ads on your site. The initial subscription may seem reasonable or even free – but often, these necessary features require additional fees.
Just because you can doesn't mean you should: Website builders are almost too easy, and too often, we see anyone with a login assume they can edit. The intern may get into the site and add a page that you are now stuck with. This is one way sites become "frankensteined" over time.
Templates limit your creativity: Templates are great but often, the limitations in fonts, colors, and other UI elements won't align with your established visual brand, leading you to compromise your brand identity in this critical digital touchpoint.
You want timeless, not trendy: The templates offered can be aesthetically pleasing but very trendy. If you're going to spend time and money building a site, you want it to be something that is going to hold up for at least a few years of rapidly changing web design trends. Websites can be a hefty investment of time, money, and resources, so you really want to consider longevity in all aspects of your build.
Design-first vs. content-first approach: Even though website builders offer a library of templated sections and widgets, they are still limited. This will often leave you jamming content into the available designs and modules versus allowing the design to adapt to the content, and remember, content is king!
Mobile as an afterthought: While website builders promise 'responsive templates' and even have mobile editors, there is still a desktop-first approach to site building. It may not surprise you to know that over half of website traffic comes from mobile devices. In many, if not most cases, it should be considered first and foremost when it comes to web design.
One-man band: Let's just admit – building a website can take a lot of work. Certainly for one person. In small teams, we often see this job fall to whoever draws the short straw. One person alone simply cannot, or at least will struggle, to craft web-friendly, SEO-rich content, develop a web-friendly extension of your brand identity, and monitor your website's analytics and performance to make the most out of the tool.
Ballooning effect of a site without strategy: Humor us for a second, and let's compare a website builder to the world of the popular game 'Minecraft.' Endless possibilities – all the tools to keep building and building. But when to stop? Having an established strategy when it comes to information architecture, content strategy, web-friendly visual identity, and functionality is key to ensuring your website can evolve with your company – in a way that doesn't feel haphazard.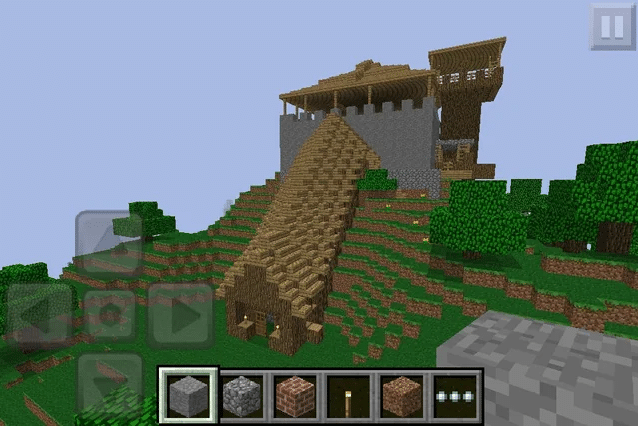 Teamwork makes the dream work
For some teams and scenarios, the DIY website builder offers a valuable service. But for the vast majority of cases, your company website design may require a more custom approach. That's where FUEL comes in. With hundreds of websites under our belt, we offer the experience and manpower to help you and your team achieve an effective, beautiful company website. We offer:
A strategic approach. All our website projects begin with a strategy phase that allows us time to audit your current site, competitors, analytics, and content. This phase helps us craft a cohesive and smart approach for your website and ensure that we design with not only your stakeholder goals but also your users' goals in mind.
A plan for the future. When we start out, we consider not only today's needs but future desires as well. We accommodate for growth and plan ahead with a sitemap for current and future phases of pages, functionality, and more.
A web-friendly extension of your visual brand identity. As an incredibly important touchpoint, your website offers perhaps the best opportunity to showcase your brand's visual identity to your audience. Extending any existing brand identity, we take special consideration to select web-friendly fonts, an accessible color palette, and UI elements so everything feels cohesive. We create branded iconography and imagery that bring your brand to life in the web medium.
An SEO-optimized website. You can make a beautiful website, but if no one can find it – and not just no one – if your CUSTOMERS can't find it, what is the point? Our strategic approach considers not only content strategy but SEO from a content and technical perspective. Our writers keep web-best practices in mind to ensure your content is valuable for your site's visitors and searchable by Google.
An "MVP" approach to get you up and running quickly. "MVP," in our world, stands for 'minimal viable product' or, in other words, the minimal website presence that you need to promote your brand online. By prioritizing key pages and functionality, we can help get phase one of your site up more quickly while continuing work on the remainder of the site. This approach secures a timely launch and time to work through the bulk of the site content and functionality in partnership with you and your team.
Custom functionality. With a website builder, you're often limited to the widgets in their library. If you're looking for something more custom, you're often faced with a choice between compromising or paying for an additional plugin. Our development team is experienced in a variety of platforms, so you're not limited to one way of working. If you dream it, we can build it. Moreover, special care is taken to ensure the CMS (content management system) and backend of your site are user-friendly. This leads to the last offering…
Training and ongoing support. Upon completion of the site, we'll train you to ensure you're comfortable with making updates on the backend. But don't worry, you'll still have our team here for support. Our experts can assist with web maintenance, ongoing SEO optimization, content creation for your blog or new pages, monitoring analytics, and reporting. And simply helping you make the most out of your website and important investment!
The takeaways
When it comes to designing and building new (or remodeled) websites, the options can seem limitless. The allure of the DIY Website builder is strong: they promise a new site in a day! But before you go further down that path, be sure to consider the following:
How do I set my company up for success using this website?
How will I accommodate for future changes and growth?
Who will create the website visuals from photography to graphics?
Who will write SEO-optimized copy?
How will I ensure my website shows up on Google?
How will I handle ongoing monitoring, updates, and site maintenance?
Be sure you have the right team behind you who can help you create the most effective and cohesive website possible. That's where FUEL comes in. Creating strong company website designs is our bread and butter. We've helped more than 100 brands create or remodel their websites. In this case, we took a legacy brand and gave it a UX makeover. And for this consumer brand, we helped create an online presence that supported a fully new brand identity. Learn more about our website offerings here or drop us a line to tell us about your next web project! We'd love to chat.