You've heard it said that "Content is King." And it's true in the sense that this type of marketing is dominating, and consumers are looking to relate to brands in a way that is more personal than ever before.

According to the Content Marketing Institute, "Content marketing is a strategic marketing approach focused on creating and distributing valuable, relevant, and consistent content to attract and retain a clearly-defined audience—and, ultimately, to drive profitable customer action."

It's a newer way of thinking about marketing and advertising. Instead of solely promoting products, you start to craft a story around your brand, what you stand for, and your product or service offerings and what they mean to the customer.

Why Content Marketing Rules
Content marketing is more consumer-centric. And it's becoming the way of the world. HubSpot reports that over 70% of marketers are actively investing in content marketing. Instead of pitching products or services, brands are providing truly relevant and useful content to prospects and customers to help them solve their issues, entertain, or educate them.

In a way, it's a bit like using a 'back door' to reach your customer rather than the front door of traditional TV/billboard/radio, which can feel noisy and is easily ignored. But content isn't only good for the consumer—it's good for your bottom line.

Content is engaging—whether it's a professional, informative white paper passed among associates on LinkedIn or a listicle about top ways to use a new product shared among friends on Facebook. And when your customers feel engaged with your brand, they turn into subscribers, and subscribers turn into customers. And happy customers become brand advocates—and they can drive sales.

How to Make It "Reign"

If you're sold on the idea that content is king, you may be wondering what kind of content makes sense for your brand? As a thought-starter, the primary types of media used in content marketing are blogs, videos, infographics, case studies, e-books, white papers, checklists, and interviews. Your audience and goals will really determine what content makes sense—but an active output of content (even if it's refreshed and recycled) can establish your brand as a thought leader and storyteller.

There are several approaches you can take to execute your content marketing strategy:
Segmenting content (and even topic) by your audiences. The more tailored content can be, the more relevant it will be to that audience.
Recycling and refreshing old content that is more evergreen. No one says everything has to be brand new all the time. (Just ensure that your content is updated and not stale.)
Publishing content using various media channels. Select channels depending on what's appropriate for the tone and goals of your brand.
Pro Tip: One very helpful tool is a content calendar, which allows you to plan for and schedule your pieces throughout the year. Perhaps you organize the calendar by topic, or by season, or even in conjunction with events or trade shows you're attending. This will also ensure you can plan for resources to produce the pieces in a timely manner.

An Example of Content Marketing Royalty

A few brands have truly mastered the art of storytelling through content. The FUEL team had the chance to support LawnMaster – a bit of a newcomer to the competitive lawn care category – use content marketing to reach the right audience through an influencer campaign. 
Building on a social media strategy, the team combined macro- and micro-influencers with a content strategy to broaden awareness and strengthen LawnMaster's credibility, which was key in instilling trust and encouraging the trial of their products.

By working with micro-influencers, like @jessimariel33 and @life.and.liz, to promote LawnMaster, we tapped into the influencers' audiences: people in the market for LawnMaster's products. For the audience, this content felt like a natural part of their online experience – remember the 'back door'?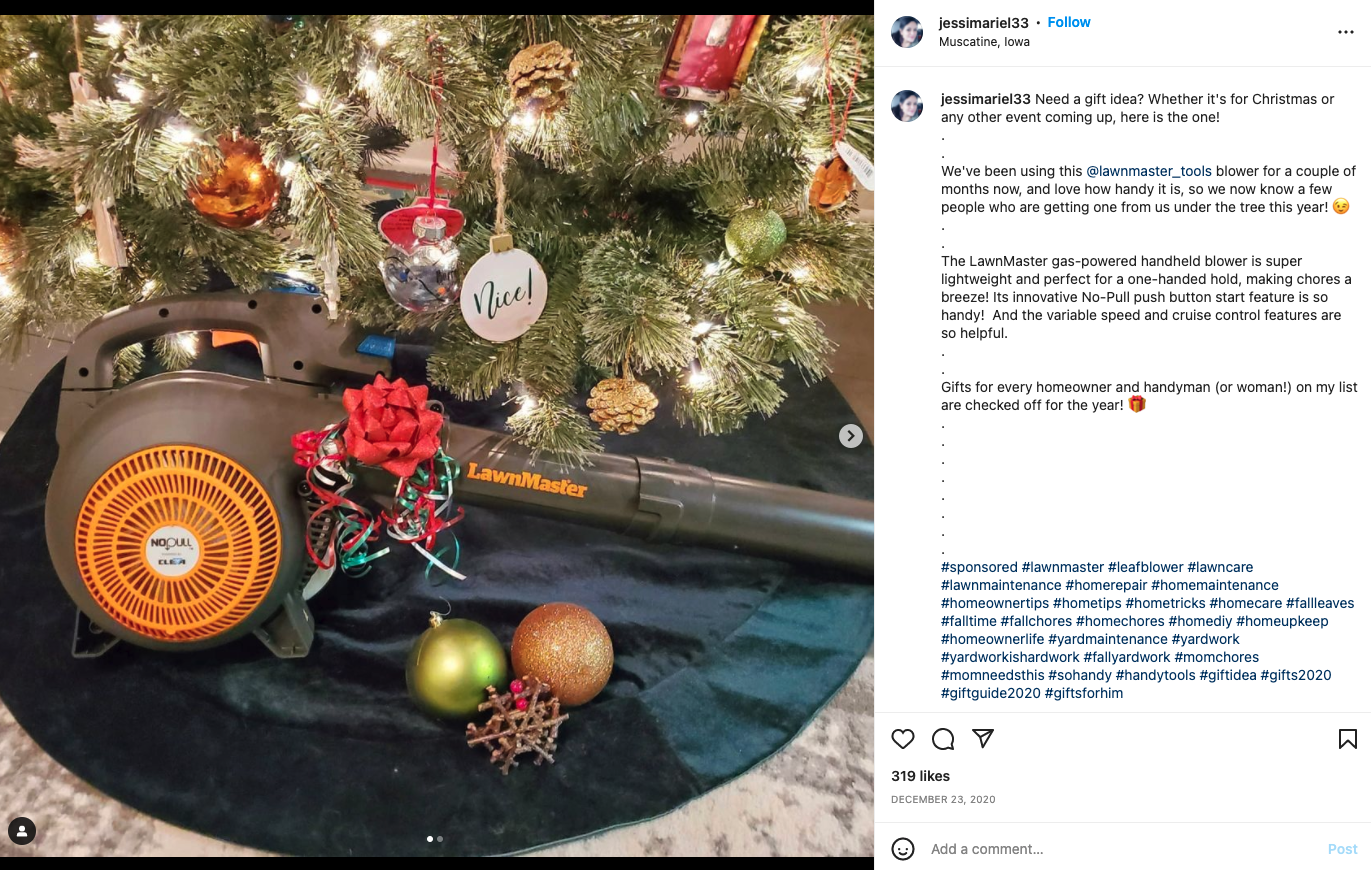 Our influencer content strategy, coupled with organic and paid social, proved to be very successful during a time when LawnMaster needed help raising brand awareness and recognition. Not only did we increase LawnMaster's social following by over 200% (and nearly 2,000% on Instagram), but we also lifted engagements by over 700% within a six-month timeframe. And we helped drive our audience to LawnMaster's website, increasing website traffic from social channels by 2,000%.

Bottom Line: Content is not just a nice-to-have. It's a must-have in a world where skepticism around advertising is rampant and consumers expect to be able to relate to the brands they love in new and exciting ways. Once you figure out the story you want to tell about your brand, the possibilities are endless. If content is king, you want to rule the kingdom.
Interested in learning more about how your content can drive awareness, engagement, and sales? Contact FUEL, and let's talk.