Nora Carson
Account Director | UX Strategist & FUEL Flame Award Recipient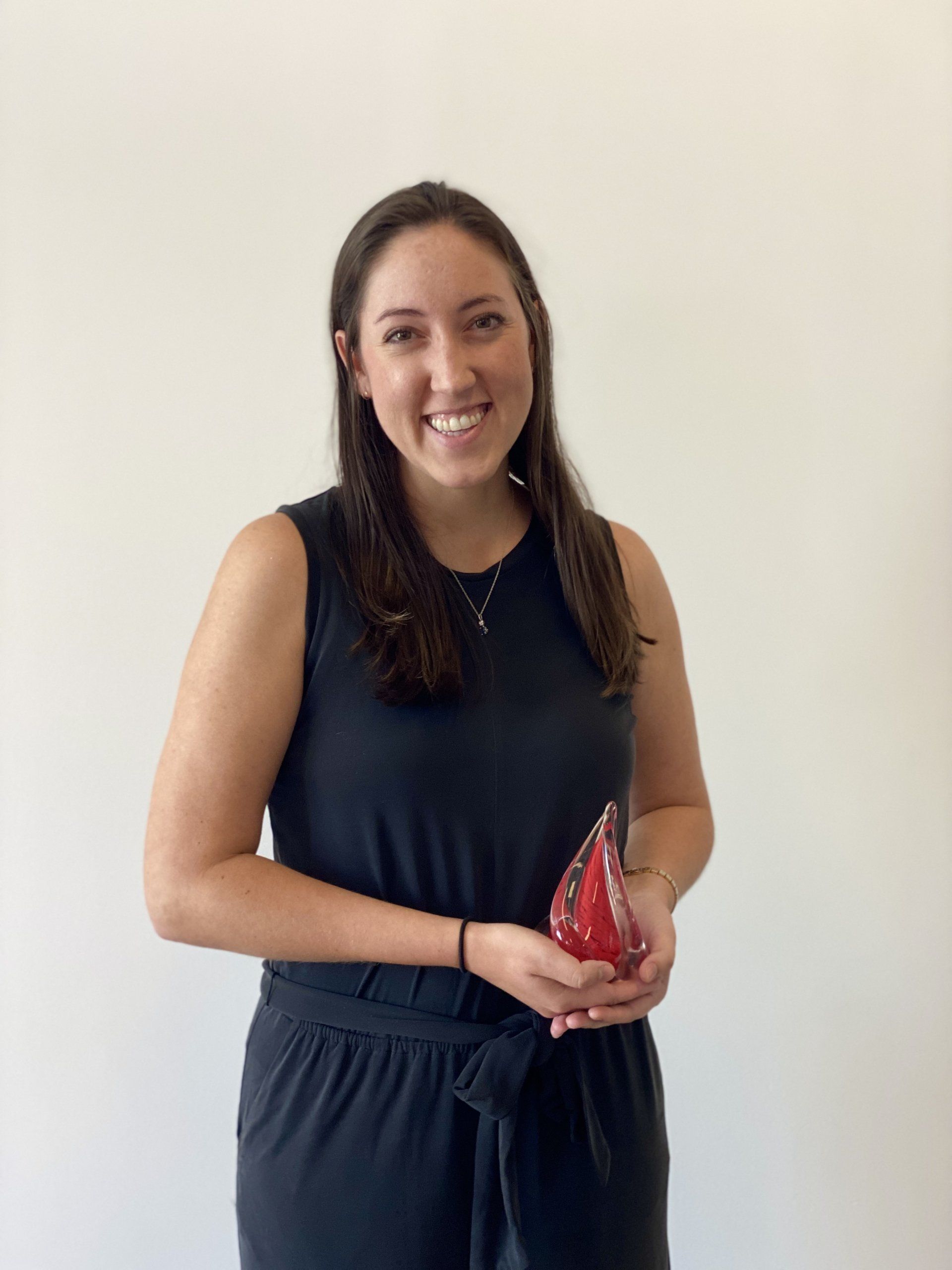 Nora is a rock star, wearing multiple hats at FUEL and shining in them all. She manages several key accounts, keeping projects, budgets, and campaigns on track and never missing a beat. If that wasn't challenging enough, she decided to become UX (User Experience) certified in 2021 and applies this passion and expertise to align user-centered design with business strategy for FUEL and our clients.
Here's a quick interview with Nora to learn a little more about her and what brought her to FUEL nearly four years ago.
1. What do you like most about working at FUEL?
The people of course! I'm always inspired by the differences in backgrounds and talents my co-workers bring to the table.
2. What are three words to describe working at FUEL?
Supported, comfortable, and busy!
3. What originally drew you to FUEL?
The integrity of the leadership and a desire to grow professionally. Moving to a small agency where I owned my own accounts top to bottom certainly grew me – quickly!
4. What is your proudest moment at FUEL?
Aside from recently winning the FUEL Flame award, probably getting to deliver a lunch and learn on UX and my new role AND having people engaged and interested in the subject.
5. How did you first learn about FUEL?
A few former coworkers had moved to FUEL so that's how I got wind of it. PLUS you couldn't miss the big sign on the side of the building when FUEL was located in the heart of downtown Greenville.
6. What is your favorite quote?
"I've learned that people will forget what you said, people will forget what you did, but people will never forget how you made them feel." – Maya Angelou
7. If you could do another job for just one day, what would it be?
A tour guide for a historical home like the Biltmore or a country estate in the UK
8. What is your favorite quote from a movie?
"And in the end, I think I've learned the final lesson from my travels in time; and I've even gone one step further than my father did. The truth is I now don't travel back at all, not even for the day. I just try to live every day as if I've deliberately come back to this one day, to enjoy it, as if it was the full final day of my extraordinary, ordinary life." – Tim, About Time, 2013
9. If we hooked up your Spotify playlist to the office speaker, what top 3 songs would we hear?
"Mi Gente" by Beyonce
"Love of My Life" by Harry Styles
"Good Days" by SZA
10. What's your favorite vacation destination?
I'm biased because this destination is fresh on my mind after a recent trip, but it's Costa Rica! The rainforest is just incredible to me.
To learn more about UX, check out Nora's Feed article. She provides an excellent overview of UX and its role in marketing and adverting.