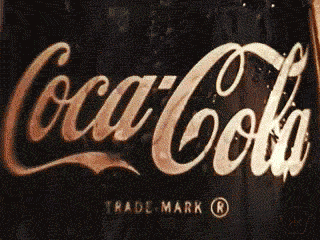 Years ago, my ECD posed a riddle: "Coca-Cola is worth over $200 billion. But what would it be worth if every one of its production/bottling/distribution plants burned to the ground?" Before I could say anything, he answered: "Over $200 billion. Because Coke's not the beverage, it's the brand, and as a brand, it might as well be a bank."
*Chills*
*jk*
I think about this a lot: Brand, not product, as the source of value creation. I also think about the potential strategies and formulas used by brands to boost that value. There's sky-high margins to be made through exclusivity and status-signaling. There's mass production potential via accessibility and affordability. There's incredible loyalty to be developed through proven quality and shared values. And in the case of Coca-Cola, there's certainly legacy and an enormous 19th century jumpstart to build on before brand strategy even enters the picture. Could Coca-Cola even be Coca-Cola if it were born in 2023 vs. 1886? Speculation aside, it's more important to consider what strategies have the Coke brand followed since 1886 that led to 2023 Coca-Cola? The answer's simple but broadly complicated: brand building, led by a defined and aligned Brand Essence.
Brand, Brand building, and the Brand Essence:
The Building Blocks of Valuable Brands
The goal of anyone working on a brand, agency or client side, is almost too simple to define: increase the brand's perceived value. And yet, there we have it. That's it. Make it appear more valuable than it might technically be on paper or might seem to the world at large. Make it… loved, trusted, desirable, and in doing so, boost margins.
I recently heard Seth Godin say it this way: "The value of a brand is how much extra am I paying above the substitute. And if I'm not paying extra, you don't have a brand." This sentiment tracks with brand strategy mentor Scott Galloway, who believes – and preaches from his NYU podium among many others – that to increase a brand's perceived value, you have to get consumers to make irrational purchasing decisions. In short: You have to tug at the heartstrings. More of his examples include: A mom tossing JIF peanut butter – never Peter Pan! – into her shopping cart because after all "Choosy moms choose JIF." Or an iPhone user making an irrational choice to buy a lower quality phone (#Samsung4Life!) plus pay 2.5x its actual production cost all for a "ticket" into the creative class. Prestige. Sex appeal. And when we venture into the high luxury market (wave to Hermès and its $300k Himalayan Birkin), we observe those irrational purchasing decisions skyrocket, leaving the atmosphere hand in hand with staggering brand margins.
For any of us to create these strong value associations with a brand, those emotional knee jerk reactions that drive people to spend more, we have to know the anatomy of a brand, how to extract its brand essence and bring it to life, and most importantly, how to protect and nurture it over time (brand building).
What We Mean by "Brand"
Brand, defined: "All the emotional and tangible touchpoints and associations surrounding a company and product."
Emotional touchpoints: Psychological associations, consumer motivations, brand experience, corporate culture
Tangible touchpoints: Product(s), logo, factories + stores, teams
We're tasked with not only merging the emotional with the tangible but also transforming the emotional, intangible associations (what a brand stands for, makes us feel, ultimately promises) into something real we can see, touch, and feel compelled to be a part of.
What We Mean by Brand Building
When you land on the FUEL website, you'll immediately see our brand promise: "Stand out – and succeed – in loud and crowded markets." How we can promise this boils down to our methodology: The Brand BlazeTM – a brand strategy model made up of five core brand-building strategies and phases. Each phase gives us invaluable answers and insights into the brand's identity, its marketplace, audience, key challenges, and messaging. When combined, these strategies act as guides and tools for our partners' brands to reach their highest potential; to become strong, aligned brands that deserve attention and are actually equipped with the best marketing tactics to get it.
So when we talk about brand building, we're not just talking about the general marketing of a brand or product; we're talking about ongoing strategy leveraged to increase a brand's perceived value; the act of building on and elevating a brand – and its image – over time. That's why not only creating a beautiful brand identity and quality storytelling are so crucial, but maintaining them are as well. The way your brand appears and behaves means something, and it means more if it's consistent. To ensure we're crafting a brand's core identity correctly, we begin with the Brand Essence. We consider it the first step to reaching your brand's truest identity and fullest potential so you can reach your most accurate customer and cultivate their loyalty over time.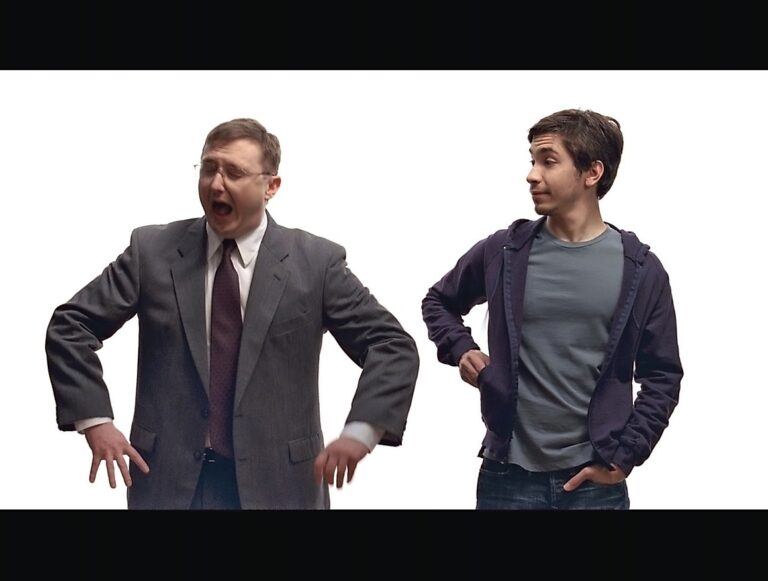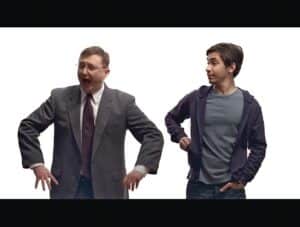 What we mean by Brand Essence:
How to align on your fundamental brand identity
Brand Essence, defined: Aspirational attributes and associations used to shape and personify your core brand identity.
What's aspirational for one brand isn't for another. Determining what is for your brand comes down to the Brand Essence: what/who is your brand? What is its fundamental identity? Defining the soul of a brand isn't always straightforward, so we certainly rely on our process.
To be as specific as possible when identifying those associations – positive and negative – we always begin with a brand audit to help us distill those most important emotions or concepts. Back to the $250 billion-valued Coca-Cola as an example. On the positive side, Coca-Cola = Happiness + Sharing + Refreshment. On the negative, Coca-Cola = Diabetes and Childhood Obesity + Water Shortages + Farmer Exploitation. These contrasts have to be tackled thoughtfully, strategizing ways we can elevate the positives and downplay the negatives to form a positive brand image that will ultimately attract love and loyalty.
One of the most important ways we build a brand image is through the power of personification. Remember those classic Mac vs. PC ads from the early 2000s? Bingo. If you're ever in a Brand Essence workshop with us, you'll hear: "Brands are created in our image" followed by all the ways that's true and clear to see across the most valuable brands in the world. We understand – and trust – what we recognize. And what we recognize are archetypes.
At FUEL, we use families of archetypes to define the core human instinct the brand hopes to appeal to, followed by the brand's own core desire, motivations, strengths, weaknesses, associations, values, etc. Is it surprising that Coca-Cola as an "Innocent" archetype would push "Open Happiness" as a global platform? Or launch thousands of brand, product and guerilla campaigns and activations around the joy of sharing? And when sharing's too run-of-the-mill, why not tackle world peace? With this brand activation, Coca-Cola interpreted "A moment of happiness has the power to bring the world closer together" through its Innocent lens, literally uniting audiences from India and Pakistan, Coke as the mediator. It just shows how once you've aligned on your Brand Essence, it pays to go all in. Make sure it truly influences everything – all of your brand appearance and behavior.
This stage is absolutely invaluable in aligning teams around the truest aspirations of the brand, and our partners always seem to enjoy the process and the outcome in equal measure. If you're interested in testing out internal alignment before approaching an agency partner, start simple. Ask a few deceivingly straightforward questions and analyze the outcome:
What is our ultimate Why? What are we motivated to achieve?
What promise are we making through our product?
What emotional benefit do we provide?
How are we experienced by our customers? How do we want our brand voice to sound?
Something we're sure of, it's impossible to expect customers to be clear on your role and value if you're not. Or to identify you in a crowd if you're not doing something special to stand out. So once we've aligned on your role in the world, it's only natural to define your Brand Guides (Purpose, Vision, and Mission), your Brand Principles (the values you hold close), and your Brand Voice (the way you speak so you're heard). In the Brand Essence stage, we go deep so you and your team can enjoy the fruits of total brand alignment: recognition, consistency, and – ultimately – customer loyalty. The value of a well-built brand ready for anything.
If you have any questions about Brand, Brand Building, and the Brand Essence portion of The Brand Blaze, we're all ears. We'd love to get the chance to help your brand reach its full potential.