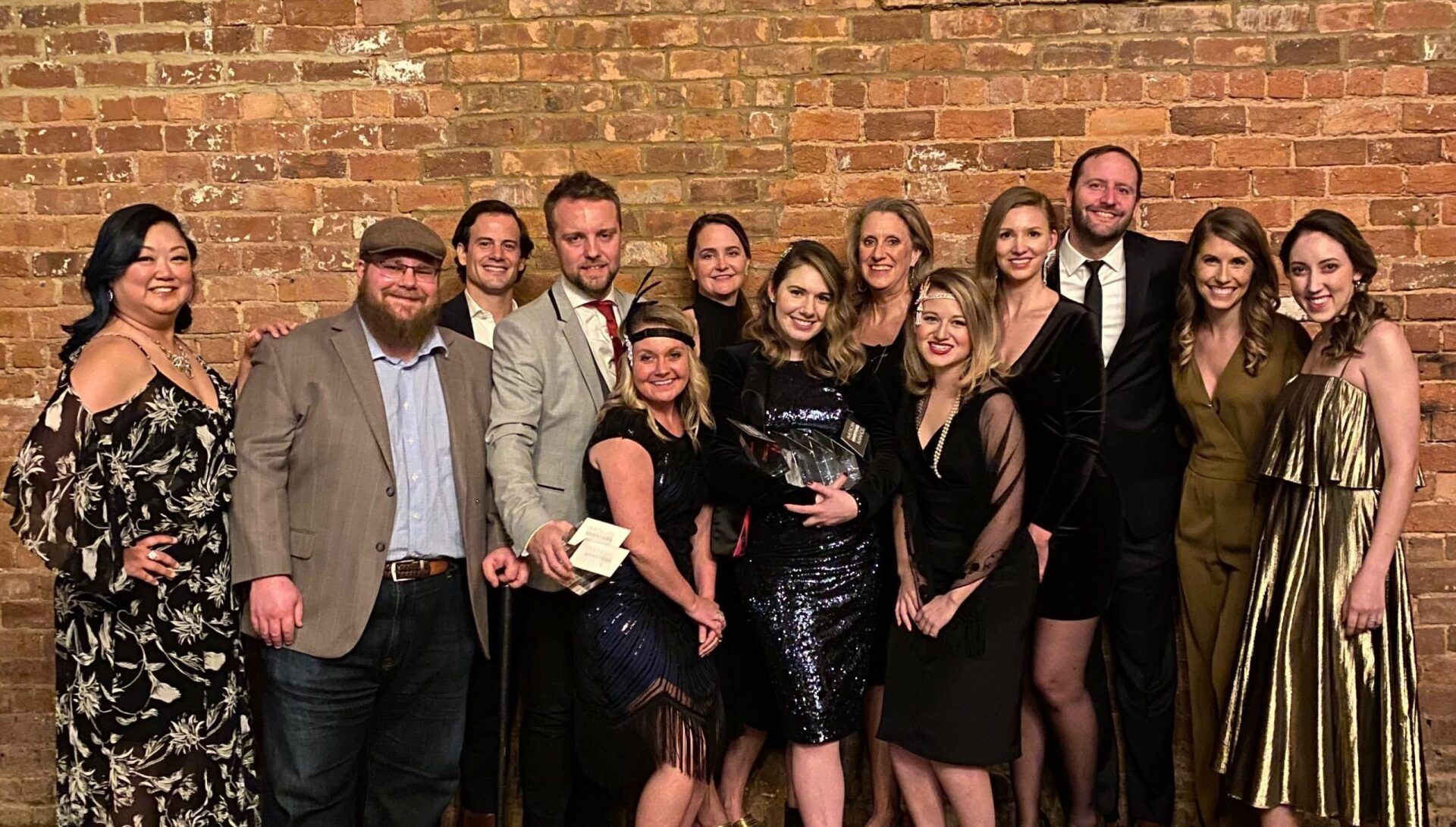 FUEL has been honored by the Greenville Chapter of the American Advertising Federation with seven ADDY awards, spanning web development, package design, motion graphics, and logo design. The American Advertising Federation of Greenville (AAF Greenville) recognizes the leading area agencies for their excellence in advertising and marketing.
"We are grateful for our clients and are proud of the work we do for them," says Mary Church Cornette, Creative Director at FUEL. "We are thrilled to be recognized and enjoy contributing to the thriving creative community in Greenville."
The seven silver Addy awards were awarded for the following:
Jadex, Inc., "X Marks the Spot" – Category: Stationery Package- Single or Multiple Pieces
FUEL, "Against the Flow" – Category: Animation, Special Effects or Motion Graphics
Hampton Lake, "Scroll Awhile" – Category: Consumer Website
FUEL, "A Site for Sore Eyes" – Category: Advertising Industry Self-Promotion, Online Interactive
Heritage Health Solutions, "Raising the Cross" – Category: Logo Design
Softbox, "Not Just Another Box" – Category: Packaging
Mystic Lands, "The Web We Weaved" – Category: Consumer Website
The American Advertising Awards is the advertising industry's largest and most representative competition, recognizing and celebrating the achievements of professionals and students at the local, regional, and national levels. AAF Greenville is composed of nearly 100 agency members who work in advertising, marketing, media, public relations, and all other related industry businesses throughout Greenville, Spartanburg and Anderson. As a chapter of the American Advertising Federation (AAF), the AAF Greenville encourages professional development through seminars, award presentations, networking and industry leader recognition.
The post FUEL Takes Home Multiple AAF Addy Awards appeared first on FUEL.